Learn to experience the beauty and joy within. We offer classes every 1-2 months, as well as concerts and workshops by international speakers.
Learn from wisdom-teachings of the great Masters on meditation and the spiritual life.
About our meditation classes
In our fast-paced modern lives, meditation is now recognized as a powerful life skill, bringing a renewed sense of clarity, purpose, simplicity and calm. Meditation reconnects us with our inner strength, unburdens the mind, and takes us to an inner space of stillness. More on the benefits of meditation »
Our class givers have spent many years studying meditation under the guidance of Sri Chinmoy (pictured), and are very happy to answer any questions you might have about meditation.
View our class schedule »    Meet our class givers »
What does a typical course involve?
Two guided meditations per session.
Breathing and concentration techniques to still the mind.
Covering the ABC's of home practice.
Creative visualisations, mantras, and the four pillars of yoga.
Music and meditation.
Welcome to our 2019 'Learn Meditation' free course options. Our current series of free meditation programs run throughout the year in our CBD venues and in multiple surburban locations around Auckland. Look through the upcoming introductory courses below and choose a suitable time to attend. To register, simply leave your details on our 
contact page
, or text your name, course option and numbers attending to our contact phone: 022 1887432.
We look forward very much to meeting you and sharing our love of meditation with you!
To learn more about the 10 Compelling Reasons to meditate…<click here>.
Meditation: An Overview
Down through the ages, the wisdom-teachings of the great Masters have reminded us of our fundamentally spiritual nature, the nobility and beauty of the soul, the paths and practices that help us to find happiness. Like a map of a journey that we have now embarked upon, their insights and teachings help us to navigate our own way to enlightenment, freedom, Self-discovery. Beyond mind and mindfulness, beyond thought and thinking, what self-discoveries await us?
These meditation courses invite you on a journey, cover a wide canvas of meditation practices; the main branches and paths of yoga; a look at reincarnation; the finding of a spiritual path; how to bring the benefits of meditation into daily life; and a look at the wisdom-teachings of several Masters.
The four sessions of each course form a structured program and you're encouraged to attend each of the four evenings – admission is free, but registration is required to accommodate numbers attending. Course instructors are from the Sri Chinmoy Centre, with decades of teaching experience and a genuine love of sharing their own insights with others. The w/shops are informal, informative and helpful and a lot of material and exercises are drawn from the teachings of the late spiritual master Sri Chinmoy.
Free admission, but due to limited seating please register by using our contact page, or text to 0221887432. You can also phone this number for further course inquiries.
---
Option A: Meditation and the Spiritual Life
This four-evening course will introduce a wide range of meditation techniques and look at some of the essentials in establishing your own personal practice. It will progress on into some of the more advanced aspects of meditation and invite those wanting to proceed further to explore a free stage 2 program. Try to attend each of the four evenings as this is a progressive, structured course – no new arrivals after the second night please.
Date: Consecutive Mondays and Thursday, May 20, 23, 27, 30 ; 7.00 – 9.00pm each evening
Venue: 93 Dominion Road, Mt Eden/Kingsland
Plenty of street parking is available. Please register by using our contact page, or text to 0221887432. 
---
Option B: Workplace 'Learn Meditation' workshop.
Meditation – an effective and simple answer to workplace stress – is fast becoming a mainstream workplace tool. Auckland's Sri Chinmoy Centre is sponsoring an initiative to introduce meditation and stress reduction skills through free workplace introductory sessions to ten or more people. An Hour Of Peace involves an instructor teaching the ABC's of simple and proven meditation techniques and practical tips on getting started to your staff and employees. The offer is entirely free of charge.
Click here to find out more about Workplace Meditation.
---
The latest news and updates
10 compelling reasons why you should meditate … (1) Because you are greater than you know. (2) Because you can be happier than you are today…
Meet the class givers
Our class instructors have all learnt the art of meditation personally from Sri Chinmoy.
Interview with Ursula Maag
Ursula talked about meditation and daily life.
Jogyata Dallas
Jogyata has taught meditation for over 30 years and is the author of several books about the subject and his encounters and experiences with Sri Chinmoy. He lives in Auckland but teaches in many other countries. His workshops combine humor, personal anecdotes and guided meditations and reflect his sincere love of his subject.
Preetidutta Thorpe
Preetidutta works in the vegetarian café The Blue Bird in Auckland's Mt Eden and was once an Olympic level contender in yachting. She visited New York on many occasions to study meditation with Sri Chinmoy.
---
Muslim Badami
Muslim has been a member of the Sri Chinmoy Centre since 2003. A keen marathoner and occasional actor he lives and works in Auckland after moving here from India. He teaches evening workshops in introductory meditation throughout the year.
---
Hridayinee Williams
Hridayinee has been practicing meditation in the Sri Chinmoy Centre for 20 years and teaching Beginner Meditation Classes for 15 years in Australia and New Zealand. She is a qualified children's educator and loves working with children which helps keep her in the heart and happy.
On Meditation
It's easy to become a little overwhelmed by the amount of information about meditation and this short section is to simply focus on some of the techniques for meditation and the practical use of meditation for a fulfilling life.
10 compelling reasons why you should meditate … (1) Because you are greater than you know. (2) Because you can be happier than you are today…
read more
Music and Meditation
Explore how meditation can be used to elevates our consciousness.
The following article by Jogyata Dallas is reprinted with the kind permission of the IndiaNZ Outlook newspaper. For those with an interest in peaceful music and meditation, an upcoming free event in Three Kings will soon offer a very special opportunity. Auckland's...
read more
Recently I have been listening to the Indian singer Kaushiki Chakrabarty performing her beautiful and haunting devotional bhajans while accompanied by tabla, sarangi, harmonium and sarod. The songs were a recording from a live concert in the Netherlands, but across...
read more
More in the article in Indian NZ Outlook Dec 2016 Page 10: http://www.indianzoutlook.co.nz/archives.php Auckland welcomed a unique group of musicians from seven different countries for their first ever concert tour in New Zealand this month, an event called 'Songs of...
read more
Sport and Meditation
Meditation can enhance our physical performance, but also makes our satisfaction from sport deep and lasting. Explore the inner aspect of sport —a dimension that everyone can add to his or her current physical and mental training.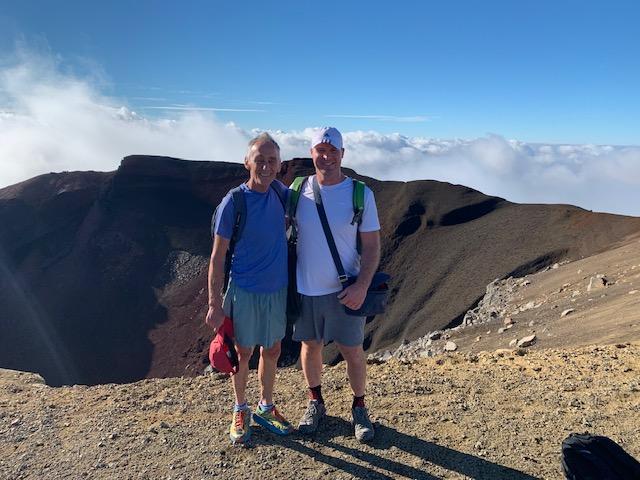 Untamed landscapes always inspire and humble us, and our recent hike over the Tongariro Crossing was all of this, a 21 km tramp over the Central Plateau's old volcanic wonderland with it's big massifs and plains of buckled lava and jutting cones of mountains. A...
read more
How far can you walk, run or shuffle during 6 hours or 12 hours of continuous forward motion - or way out there on the far frontiers of impossibility, how far in 24 hours? How many miles or kilometres will your legs, lungs and heart carry you, how much determination...
read more
Movement and meditation belong together. Experience from the five runners who braved the Waitomo Caves Trail Run …
read more
Life experience and insight
Profound insights as well as inspiring and amusing life-stories.
How to remain youthful, happy and positive despite the advancing of age …
read more
Several of our marathon team members enjoyed a snowy expedition in the South Island's Mt Arthur tablelands recently. Our hopes of hiking across the alpine tops to summit Mt Arthur were dashed by high winds, deep snow that had us up to our armpits in places, and mist....
read more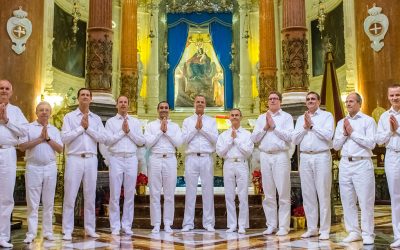 By Jogyata Dallas I have always felt fortunate to be a member of "Oneness-Dream", an acapella male choir featuring students of Sri Chinmoy performing selections of his songs based on various spiritual themes and messages. We have toured to many parts of the world,...
read more
Diet
Body and mind are interconnected. Proper diet maintain the body-temple in mint health and enable deeper and subtler meditation experience.
We all have our favorite haunts to meet friends or dine out - mine are scattered
about in numerous places, magnets that draw me back time and again. My current number one is The Hungry Elephant vegan/vegetarian cafe in Matakana, a leisurely one hour's drive up north...
read more
IndiaNZ Outlook contributing writer Jogyata Dallas interviews Auckland nurse and vegan Cheryll Martin about vegan principles and the growing global interest in animal rights/ethical living.
read more
Read how a vegan or vegetarian diet develop a deepening understanding of our oneness with all living things and the impact of our diet in the refinement of our consciousness …
read more
Community Services
As well as meditation, our members run several enterprises that bring the principles of meditation into daily life, and are continually organising projects to serve the public, and to help each human being find the best within themselves.
The saying 'Better to light a candle than to curse the darkness' has a poignant relevance to our country after the shadows cast by the Christchurch tragedy. The sense of national grief at the misfortunes of our fellow countrymen, the wonderful outpourings of support,...
read more
Humanity's great teachers, the spiritual masters, sages and yogis that have been with us over the long centuries, tell us how remarkable and splendid the human soul is, its capacity for love and compassion, the hope it carries for a brighter future and a peaceful...
read more
Rather than the path of seclusion, karma yoga sees in the everyday challenges of life countless opportunities to learn, deepen and multiply our many good qualities.
read more
Viewpoints
Spiritual viewpoints to ponder upon life, the world and the Universe.
A new statues in Taupo encouraging reminding us to look towards a better world and provides inspiration about our individual role in fostering this.a brighter future for humanity …
read more
Humanity has always wondered about its future, devising myriad ways to look beyond the present moment to prepare and shape its destinies and its fortunes. Since ancient times, shamans have looked for patterns in the spiraling contours of smoke, taken hallucinogenic...
read more
Auckland's 17th Diwali festival, colloquially referred to as 'The Festival of Lights', will soon be enlivening our city streets and temples and bringing gaiety, color, dance, music, theatre, workshops and a wonderfully irresistible array of multi-ethnic food stalls to...
read more
Video Features
Members of the Sri Chinmoy Centre share their perspective on meditation in daily life plus selected interviews with Sri Chinmoy on various aspects of meditation and spirituality.